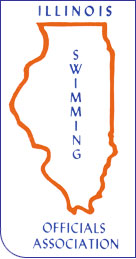 President
Todd Gray
Vice-President
Gwen VanSteen
Secretary
Jim Katula
Treasurer
Fred Gafrick
Member-at-Large
Steve Fedota
Most Recent:
ISOA News
State Series Availability
(added 9-14-23)
There are many officials (25-30) who still have their availability for post-season meets marked "no" on the IHSA website. This is an unusually high number, especially from those who typically work these meets.
If you are marked no, but are indeed available, please contact Mike Hutton right away. Do NOT change the information on the IHSA site, because the reports used to make assignments have already been produced. Any changes you make there now will not be reflected to the information used to make assignments.
Thank you in advance!
Note: You're only indicating whether or not you're availale. This does not guarantee an assignment.