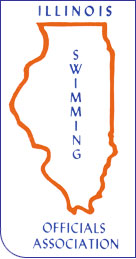 President
Vice-President
Secretary
Treasurer
Member-at-Large
Most Recent:
ISOA News
Advisory Committee Meeting Minutes Available (added 4-17-19)
The minutes from the Swimming & Diving Advisory Committee meeting are AVAILABLE HERE.
March Income Statement Available (added 4-16-19)
The March Income Statement is now available by clicking the link here on the home page or by visiting the Member Services Page.
**NOTE** The Income Statement will now be published quarterly instead of monthly beginning with 2Q (April, May and June) 2019. Look for the next statement in early July, 2019.
News Information Moved (added 4-16-19)
Regular visitors to this site will recall that the home page (where you are now) contained information from the 2018-19 season which clarified starting procedures, dual confirmation and the use of a DVR during diving competiton.
That informaton has been moved to the "Education" page within the Member Services section, as it will still be relevant in the upcoming 2019-20 season.