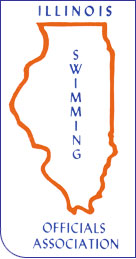 President
Steve Fedota
Vice-President
Gwen VanSteen
Secretary
Jim Katula
Treasurer
Fred Gafrick
Member-at-Large
Mike Hutton
Most Recent:
ISOA News
Election Procedures
(added 1-26-2023)
Following the nomination process (underway now and up through our February 25 meeting,) all ISOA members will receive an electronic election ballot.
The ballots will appear in your e-mail on Monday, February 27 at 12:01AM. Members will have 1 week to cast their vote. On Monday, March 6, election results will be published. The new (or re-elected) officers will assume office on April 1.
IHSA Officials of the Year
(added 2-8-2023)
Congratulations to ISOA members Nancy Myer (Boy's Swimming & Diving) and Paul Beiersdorf (Girl's Swimming & Diving,) who are the 2023 recipients of the IHSA Official of the Year award!
Nancy and Paul will receive their awards at the 2023 Official's Conference in July.
Survey
(added 2-8-2023)
The IHSA Official's Advisory Committee has commissioned a survey of all officials in all sports. This survey will be in your Official's Center on Friday, February 10th at some point of the day. Officials will get an e-mail when it is available.
All officials are encouraged to share their feedback.
Reminders
(added 1-12-2023)
The NOMINATING COMMITTEE is seeking nominations of candidates for our election at the February meeting. The offices of President, Treasurer and Member At Large are up for election.
Please contact any member of the Nominating Committee (Gwen VanSteen, Skip Yates and Cari Kauffman) if you would like to nominate a member for one of these offices. Please make sure your nominee is willing to serve before you nominate. Members may nominate themselves. Nominations can be made anytime up until our February 25 meeting, and may also come from the floor at the meeting.