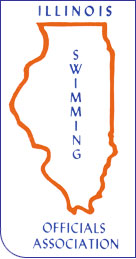 President
Todd Gray
Vice-President
Gwen VanSteen
Secretary
Jim Katula
Treasurer
Fred Gafrick
Member-at-Large
Steve Fedota
Most Recent:
ISOA News
Boy's Season Information
(added 12-1-23)
Some very important information as we begin the boy's season today:
1. At this point, the deadline to update your availability information for the Boy's State Series has passed. If you have a change in your availability at this point, please contact Mike Hutton directly. Making a change on your official's portal at this point will NOT be reflected in the information usd to make assignments.
2. Plans are in place for a January clinic. We will handle the enrollments as described below:
A. If you are new, already on probation or soon-to-be on probation, you have already been sent an invitation to enroll under separate cover. Check your e-mail for details.

B. Once the officials above have had an opportunity to enroll, we will post the clinic on the IHSA website and open enrollment to everyone (approx mid-December.)

**HOWEVER**

The content in this clinic is identical to last July's and August's clinics, so if you attended at that time, we kindly ask that you not enroll again (in fact, it won't be processed anyway.)

C. The clinic enrollments will close once we have forty (40) officials signed up.
Good luck to everyone for your boy's season!
Meeting Minutes Posted
(added 11-28-23)
The minutes from the Annual Meeting are now posted. Please click the link on this home page, or go to the Meeting Minutes page under the Our Services tab.
Important Rule Clarification
(added 11-17-23)
At some of the recent Sectional meets, some diving coaches asked the Diving Referee about penalties / deductions that would apply if a dive was done from a standing forward position. The answers were very different than what the coaches were told during the season. Thankfully, all of the Sectional Diving Referees gave the correct information.
The coaches said that the difference in responses makes the officials look bad, and they're right. The option to perform a dive requiring a forward approach from a standing forward position is NOT new. It was made available beginning with the 2021-22 season. In other words -- this is the 3rd year it has been there.
So to review:
1. A diver who wishes to perform a dive requiring a forward approach from a standing forward position MUST declare this before the dive to the Diving Referee. This must be done before EACH dive that the diver wishes to use a standing forward position.
2. IF DECLARED, the judges are to evaluate the dive as they normally would, and then the Diving Referee will deduct 2 points from each judge's award for a violation of a forward approach (the diver had less than 3 steps.) See rule 9-8-1(a) on Page 92 of the Rule Book.
3. IF NOT DECLARED, the Diving Referee will instruct the judges that this is an UNSATISFACTORY DIVE, with a maximum award of 2 points. See rule 9-7-4(g) on Page 89 of the Rule Book.
If you find yourself as an official who mis-understood the above rules, please re-familiarize yourself with them and contact a rules interpreter if you still have questions.