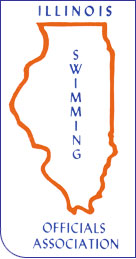 President
Vice-President
Secretary
Treasurer
Member-at-Large
ISOA News
Membership Directory Updated(added 9-11-18)
The 2018-19 Membership Directory has been updated, and you may access it by CLICKING HERE. Members whose renewals were received before September 10 are included. If your new or renewal application was received after this date, you will be included in the next update (approximately late-November 2018.)
If you just see a member's name and no other data, it is because they did not want it published online.
Dual Confirmation Mechanics Clarification (added 9-4-18)
There has recently been a great deal of confusion (and therefore inconsistency) regarding dual-confirmation. When is it to be used? When is it not to be used? Do we raise a hand? If so, when?
Please refer to the following Q&A document, which hopefully will clarify things. The IHSA has reviewed and does support this information.
You may view the material by CLICKING HERE.
August Income Statement Available (added 9-1-18)
The August, 2018 Income Statement is available by CLICKING HERE.