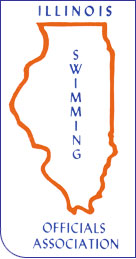 President
Vice-President
Secretary
Treasurer
Member-at-Large
ISOA News
ArbiterPay FAQ
(added 1-12-2018)
For those officials working meets in the Mid-Suburban League (MSL,) the conference will begin paying all officials in all sports using ArbiterPay as of January 1, 2018. Officials may CLICK HERE to access a FAQ document which should answer many questions.
Officials with additional questions or in need of technical support should call the number referenced in the document.
The Long Whistle
(added 1-11-2018)
Please enjoy the latest edition of the ISOA newsletter by CLICKING HERE.
Financial Statements & Membership Directory
(updated 11-30-2017)
Both the Financial Statements information and Membership Directory have been updated as of November 30, 2017.
The Financial Statements may be accessed by CLICING HERE.
The Membership Directory may be accessed by CLICKING HERE.
Meeting Minutes Available
(updated 11-23-2017)
Minutes from the Annual Meeting held on November 18, 2017 at New Trier High School are available by CLICKING HERE.
Please note the Nominating and Awards Committee members, and be sure to contact them if you have a nomination for the offices which are up for election (Vice President and Secretary) in February 2018 or if you wish to nominate an ISOA member for one of the annual awards (Rookie of the Year, Most Improved and Official of the Year.)