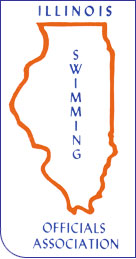 President
Todd Gray
Vice-President
Gwen VanSteen
Secretary
Jim Katula
Treasurer
Fred Gafrick
Member-at-Large
Steve Fedota
Most Recent:
ISOA News
IHSA Renewal Period Now Open
(added 5-9-23)
The window in which to renew your IHSA Officiating license(s) is open from NOW - June 30. After June 30, you will have to pay a late fee. You may also register to attend the IHSA Official's Conference in July at the same time as your renewal if you will be attending.
Officials may renew by signing in to their Official's Center portal, then going to the left-hand side under Personal Data and then selecting Licensing Center.
2023-24 NFHS Rule Changes
(added 4-27-23)
The NFHS has published the Swimming & Diving Rule Changs for 2023-24. They can be viewed by CLICKING HERE. More clarification and interpretation will be available in the rules video and clincs closer to the start of the next season.
Also -- clinics for next season will again be virtual clinics offered via Zoom. Dates will be announced here and on the IHSA website when they are available.
Advisory Committee Minutes
(added 4-27-2023)
** NOTE ** These minutes still need to be approved by the AD Advisory Committee, the IHSA Staff and the IHSA Board of Directors. All of these approvals will take until mid-June. For now, the minutes of the meeting only contain recommendations for further consideration.
The minutes are available by CLICKING HERE.
Updates
(updated 4-1-2023)
The site has been updated with the latest Treasurer's Report and Meeting Minutes from our February meeting at the Boy's State Final. Also, the "Leadership" page has been updated with the new (or re-elected) officers, their positions, current term expiration date and their term limit expiration date.
Enjoy the off-season!