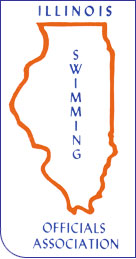 President
Vice-President
Secretary
Treasurer
Member-at-Large
ISOA News
Financial Statements Updated
(added 1-31-2018)
The Income Statements for December 2017 and January 2018 have been updated on the MEMBER SERVICES page.
ISOA Committee Updates
(added 1-26-2018)
As the end of the Boy's season is coming into focus, here is a reminder of two ISOA committees and the work that they're tasked with completing:
Nominating Committee: The offices of Vice-President and Secretary will be up for election at our February meeting. Please contact one of the members of this committee to make a nomination - Steve Fedota, Jim Katula or Skip Yates. As always, please ensure that your nominee is willing to serve before submitting their name to the committee. You may self-nominate and there will also be a call for any nominations from the floor at the meeting.

Awards Committee: The awards for Official of the Year, Most Improved Official and Rookie of the Year will also be presented at our February meeting. Please submit your nominations to any member of this committee - Mike Hutton, Patti Flesher or Mike Fosco. Please also include a rationale and bio for your nominees. Deadline for nominations has closed.
Shoes For Crews Discount Available to ISOA Members
(added 1-26-18)
Many ISOA members have purchased white shoes from Shoes For Crews (SFC) in recent years and have found their performance very desirable. The ISOA has now negotiated a discount for members with SFC.
Because this discount is only available to ISOA members, please refer to the e-mail that all members recently received for the ID and password to order.
ArbiterPay FAQ
(added 1-12-2018)
For those officials working meets in the Mid-Suburban League (MSL,) the conference will begin paying all officials in all sports using ArbiterPay as of January 1, 2018. Officials may CLICK HERE to access a FAQ document which should answer many questions.
Officials with additional questions or in need of technical support should call the number referenced in the document.
The Long Whistle
(added 1-11-2018)
Please enjoy the latest edition of the ISOA newsletter by CLICKING HIERE.