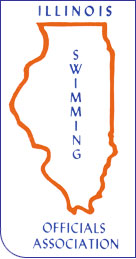 President
Vice-President
Secretary
Treasurer
Member-at-Large
ISOA News
2018-19 Clinics Added
(updated 5-16-18)
A list of clinics for the 2018-19 school term is now available on the IHSA website. You may also CLICK HERE to see the list. Please follow the directions for any of the clinics in which you are interested to register.
IMPORTANT REMINDERS
(updated 5-16-18)
1. Officials have from now until June 30 to renew their IHSA license. Please avoid a late fee and renew before the deadline! Please sign in to your Offical's Center on the IHSA website and follow the links to renew.
2. It has now been 2 years since officials were first required to have training on concussions. As a result, many of those who first took the exam in the spring of 2016 are now in need of renewing their training. Again, sign in to your Official's Center on the IHSA website and follow the links to renew. Officials who do not renew will not even be listed as an official -- no matter how in order your other requirements are.
3. Anyone who is eligible to apply for promotion is encouraged to do so. If you are a Registered (X) level official and have been licensed for two years, you are eligible to apply to the Recognized (R) level. Once you have been Recognized for two years, you may apply to be promoted to the Certified (C) level. The IHSA is encouraging as many officials as possible to get promoted as soon as you can to the next level. There will come a point in time where State Series (Sectional and State Final) assignments are only offered to Certified-level officials.
Please refer to the Official's Handbook for promotion requirements.
The Long Whistle
(added 1-11-2018)
Please enjoy the latest edition of the ISOA newsletter by CLICKING HIERE.